Protecting history compelled to protect itself forces CCBA to close the doors after 130 years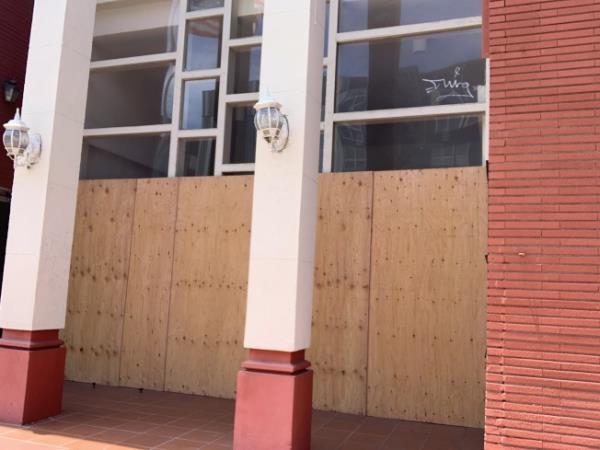 Picture 1: Thick wooden boards form a line of defense in front of the glass door.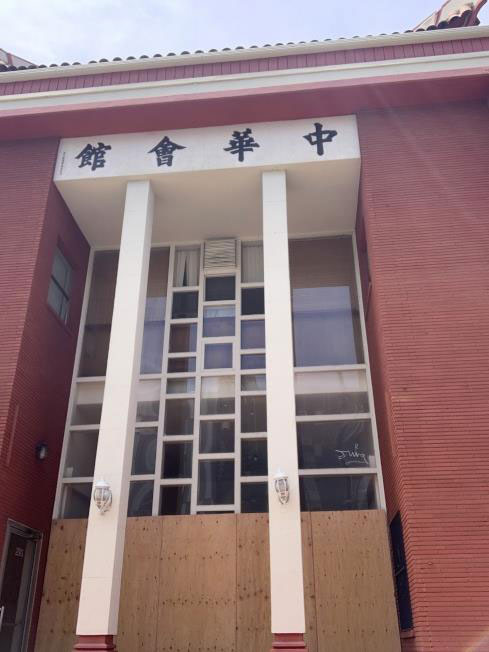 Picture 2: The 130 year old CCBA was "closed" on June 1 for self-protection.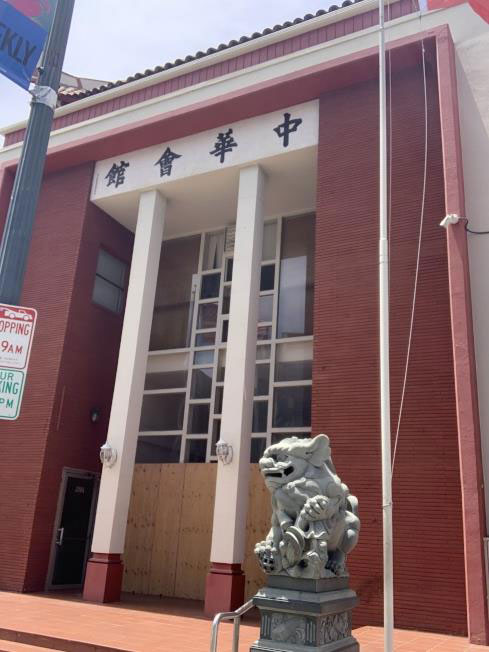 Picture 3: The 130 year old CCBA was "closed" on June 1 for self-protection.
Violent beatings, vandalism, looting and fire have continued in the Los Angeles area in recent days. The Los Angeles Chinatown, which is in close proximity to the Los Angeles city center, has not been spared. The 130 year old CCBA, the leader of the Overseas Chinese Associations, has to install thick wooden boards to protect the front door on the afternoon of June 1, hoping to avoid the "unrest" and prevent historical relics from being looted.

On the 1st at noontime, several construction workers are busy in front of CCBA. Mei Lau, President of CCBA also came to lend a helping hand. A "perimeter wall" made up of several thick wooden boards soon appears in front of CCBA's front glass door, forming a line of defense. The good old days of continuous meetings and celebrations inside CCBA is now in the past, as it is closed to the outside.

Mei Lau said that the decision to "close the door" is also compelling. Recent protests and demonstrations of various scales have erupted in various parts of Los Angeles. The protests that are supposed to be peaceful have been mixed with criminals, and there have been many riots involving vandalism, looting and fire. Shops, public institutions, and pharmacies have all become targets of looting.

She said that CCBA has a 130 years history and is about to enter its 131 years. Although there are no special valuables, many historical pictures, plaques and manuscripts are kept here. None of us wants to see these significant items be destroyed by the rioters. After discussion with the Advisory team on the evening of the 30th, it is decided to add a wooden protective wall to "seal off" the front door for protection. As soon as the riot is completely stopped, CCBA will remove the wall and open to the outside world again.

Mei Lau also reminds that if suspicious person(s) is noted, police should be reported immediately. Even if there is no criminal case, a copy of the report should be kept as backup. This permits a better understanding for the police regarding the local security situation. This could strive for additional patrol force.

There have been several cases of theft and violent destruction of public property in Los Angeles Chinatown since the 30th. Jewelry shops and restaurants all encountered heavy looting, with pharmacies losing tens of thousands dollars' worth of medicine.